Thrive Guide :: Fitness & Wellness Coaching for 40+ Women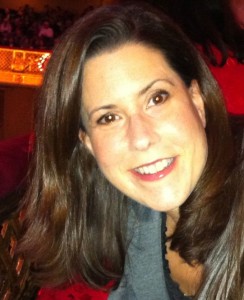 Your Thrive Guide
Personal trainers train your body. Wellness coaches train your mind.
As your Thrive Guide, Sarah combines these disciplines with practical advice that fits your everyday life so you get the knowledge and support you need to tone up your body and your life.
In addition to helping you clarify your wellness goals, Sarah provides you with the plans, information, tools and most importantly – constant support – you need to achieve those goals. Whether you want personalized workouts, meal planning assistance, recipes and tips on healthy cooking, or extra motivation and inspiration, Sarah's decade of experience transforming her own life will help transform yours. Check out Sarah's latest interview to hear her talk fitness, food & motivation.
Want to feel and look better than ever? Want to succeed where you've failed before? Contact Sarah.
Coaching
Initial Planning Session             $75
◦       90-minute initial planning session includes:
Reviewing important personal information
Designing and setting 8 week goals, considering your motivation, values, obstacles and strengths
Setting you up for success, including a discussion of diet and lifestyle changes, that will help you meet your goals
8 weeks of follow-up on-call support via text and email messages to keep you motivated and focused no matter what life throws you
Additional 45-minute add-on sessions are $100/session
Monthly Thrive Guide Service      $150
◦       After you've completed your Initial Planning Session and 8 weeks as a Thriver, you may choose to continue to Sarah's Monthly Thrive Guide Service
On-call support via text and email messages to keep you motivated and focused no matter what life throws you
One 60-minute coaching session per month, which includes: Reviewing your goals, challenges and refining your plan for moving forward; or you may choose from one of the a la carte options below
Additional 45-minute add-on sessions are $100/session
 A la Carte Services
These services are available in lieu of your monthly live Thrive Guide coaching session, or as additional, add-on sessions:
Mojo-Maker: Need a new workout to spice up your routine? This option includes a ½-hour telephone consultation to discuss your preferences and your available equipment, after which Sarah will generate a customized workout for you to do at home or the gym.
Recipe-Generator: Unsure of how to cook with a particular ingredient? Uninspired to cook? Want to add some easy, healthful recipes to your repertoire? Are there ingredients you want to incorporate into your meals, but you're unsure of how to use them? This option includes a ½-hour phone consultation, followed by 5 customized recipes and menu ideas, straight from Sarah.
Menu Master: Stymied by what to make for your family any given week? Let Sarah know your preferences, limitations, allergies, etc. and she'll generate a week's worth of menus for you, complete with shopping lists!
Supermarket Sweep: If you bring unhealthy food into your home, you're going to eat it. Learn to work the market and make great decisions where it matters most. This option includes a one-hour tour of your favorite market, discussing how to identify the most nutritious foods and ingredients, along with strategies for preparing quick and delicious meals, lunches on the go, and healthy snacks.
Pantry Raid: This option includes a one hour visit to your home, where Sarah will peruse and discuss what's stocked in your pantry and refrigerator, followed-up with personalized, written recommendations from Sarah for healthy improvements and new staples to stock for quick, easy, whole-foods meals.
Custom Order: What you want's not on this menu? No problem. Let Sarah whip something up for you according to your needs.

Print This!