Category —
Appetizers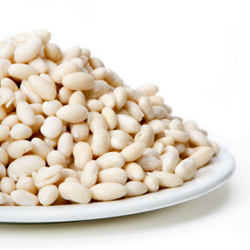 I HAVE to share this food love. It's so damn good, even day 3. Day 2 and day 3 better than day 1, so plan ahead for this. It's worth it.
[Read more →]
April 27, 2011 4 Comments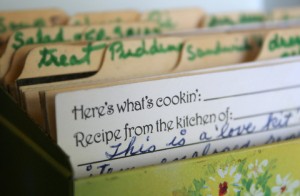 Regular readers here know that for the past year, I've been dealing with some bad foot pain.  I am so happy to report, however, that I can see the light at the end of the tunnel.  Things have improved so much that this weekend I got back into the kitchen for an afternoon of cooking for friends.  On the way home from the market on Saturday morning, my car packed with ingredients, I thought to myself "this is what really makes me happy."  I love the creative effort involved in planning a cohesive menu and spending time cooking up tasty food for friends.
This weekend's menu featured Italian comfort foods, or as D. said, "3 of [his] favorite things: chocolate, wine and beef." 
For munchies, we started out with Robioloa cheese and cranberry pepper jelly on 34 Degrees Natural Crispbread.  I also put out an artichoke heart and Parmesan dip that I got at Sevan Bakery, along with some grissini (long, skinny Italian bread sticks) and some pitted green olives with lemon and garlic from Whole Foods.
For dinner, we had short ribs with tagliatelle, which was rich and flavorful and worth the effort.  I didn't make any adjustments at all to this Giada recipe (but for skimming off some of the fat several times during the cooking) and it came out deliciously – the wine and bittersweet chocolate add great depth of flavor.  
These ribs are a 3+ hour endeavor, though, so this recipe's definitely a weekend special-event deal.  And although the recipe as written calls for 3 hours of cook-time, mine was closer to 4 – I had some really thick short-ribs.  If you decide to tackle these, I'd leave yourself more time because there is NO downside to having your sauce ready while you assemble the rest of your meal – it'll just get that much more flavorful as it waits. 
 This fresh salad with red leaf lettuce, radishes, toasted pine nuts and a citrus vinaigrette provided a nice counterpoint to the very rich main dish.  I found the recipe in my new Gourmet Today cookbook, but lucky for you, it's online at Epicurious as well.
I had intended to steam up some broccoli to serve with a little extra-virgin olive oil, Parmesan and red pepper flakes, but that got lost in the shuffle of dinner being overdue. 
I also served up some Scali (not homemade, from Formaggio) to mop up sauce, etc.
For dessert, there were assorted amaretti and chocolate-covered butter cookies for the kids and this easy, unexpected and delicious recipe for dried figs with walnuts and mascarpone cheese.  I'd make a couple adjustments to this recipe, however.  First, if your dried figs are large, I'd halve them.  Although they do get more tender in the wine and balsamic syrup, they're still rather chewy and it'll be easier going with halves.  Next, I think that toasting the walnuts prior to assembling the mix in your baking dish is overkill – the walnuts toast up nicely in the oven.  Third, these were good cold, but I think that serving them warm as called for in the recipe would send them to over-the-top deliciousness.  The mascarpone is such a nice creamy complement to the sweet and tangy syrupy figs and toasty nuts.  It's a little party in your mouth and a relatively light way to end a rich meal.
Bon appetit!
January 11, 2010 2 Comments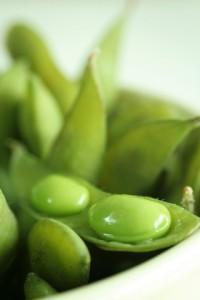 We're officially in December, folks!  Can you believe it?  Here at our house we have a kinda-crazy-mini-United-Nations-thing going on and yes, we celebrate Christmas.  I know, I know, throws some of your for a loop – just keeping on your toes . . . .
So I don't know about you, but my joy of the season always comes with a side of pure panic.  Especially this year – our schedule is very hectic leading up to Christmas, and frankly, I'm not sure how I'm going to pull it all off.  I know it'll happen, somehow, but I'm also anticipating some late nights and close calls.  I'm going to re-frame it as EXCITING!
I know for sure that this is the time of year when I start to feel run-down and over-fed.  There are so many lovely parties, fun get-togethers with friends, etc. and with those comes rich, special holiday food.  And then there is my penchant for baking (stay tuned for cookie-palooza '09).  So where I can, I economize – I strive to eat uber-healthy in the off-time, and when I can, I contribute healthy, but delicious foods to the mix.  There are lots of people in my life who are NOT excited to eat the way I do, and I'm not looking to alienate anyone . . . .
This dip is a good compromise.  It looks pretty, tastes great, is easy to prepare, and SURPRISE! It's not awful for you.  It's in my regular rotation of items to bring to parties, and I've found that all but the staunchest I-like-cheese-on-top-of-my-meat-and-potatoes people likes it.  Seriously. 
Edamame Dip With Feta Cheese
2 c. frozen shelled edamame 4 cloves of garlic, peeled 1/2 c. crumbled feta cheese (again, I urge you to buy the block and crumble it yourself – tastes worlds better (cheaper too)!!) 2 1/2 T lemon juice 2 T. extra-virgin olive oil Kosher salt and freshly ground black pepper, to taste
Bring a large saucepan of water to a boil.  Add edamame and garlic and return to a boil.  Reduce the heat and simmer until the edamame is tender, about 5 minutes.  Drain, reserving 1/2 c. cooking liquid.
Place edamame, garlic, 1/4 c. cooking liquid, feta, lemon juice, oil, a pinch or two of salt and a few cranks of pepper in the bowl of a food processor.  Puree, scraping down the sides as needed, until the mixture is completely smooth.  Taste and adjust the seasonings as necessary – remember, feta is salty, so don't add too much salt before you whirl it up and give it a taste.
Transfer to a serving bowl or storage container and let stand for 30 minutes at room temperature to allow the flavors to marry.  Thin with additional coking liquid if desired.  Serve at room temperature.
This makes 1 3/4 c. of dip.  It's great with store-bought pita chips and/or crudites.
December 3, 2009 No Comments