Tuesday Tidbit: Use Frozen Fruit for Smoothies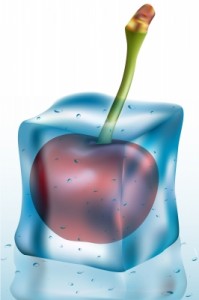 Unsweetened frozen fruit plus unflavored, unsweetened dairy, non-dairy milk or kefir equals a nearly instant cold, healthy smoothie. Homemade smoothies offer much higher nutrition than store-bought, and YOU control your ingredients. Go easy on the sugar/sweeteners, and of course, feel free to add greens – my favorite!
What're your favorite smoothie add-ins?
Image: FreeDigitalPhotos.net
© 2012, Sarah. All rights reserved.

Print This!