Late to the Spinach Party – But Let's Celebrate Anyway!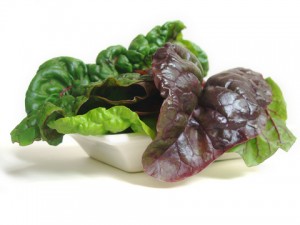 What? How could I not know this? March 26, 2012 is National Spinach Day?? Did you know that my Baby Spinach Salad, 7 Ways is one of the most popular posts of all-time here on Semi-Sweet? Check out scads of other delish spinach recipes right here, right now! Let's party down, Sweeties.
Spinach is a superfood that's ridiculously easy to incorporate into your repertoire – whether you like it cooked, raw or both. Baby or mature, it comes pre-washed and pre-bagged for EZ daily use. I "eat" about 4 cups of organic baby spinach every a.m. in my green smoothie . . . what're your favorite ways to enjoy this lovely leafy?
Never miss a Morsel! Subscribe to Semi-Sweet by email.
© 2012, Sarah. All rights reserved.

Print This!